Grand Piano 155
---
Mechanical Refinement at Limited Space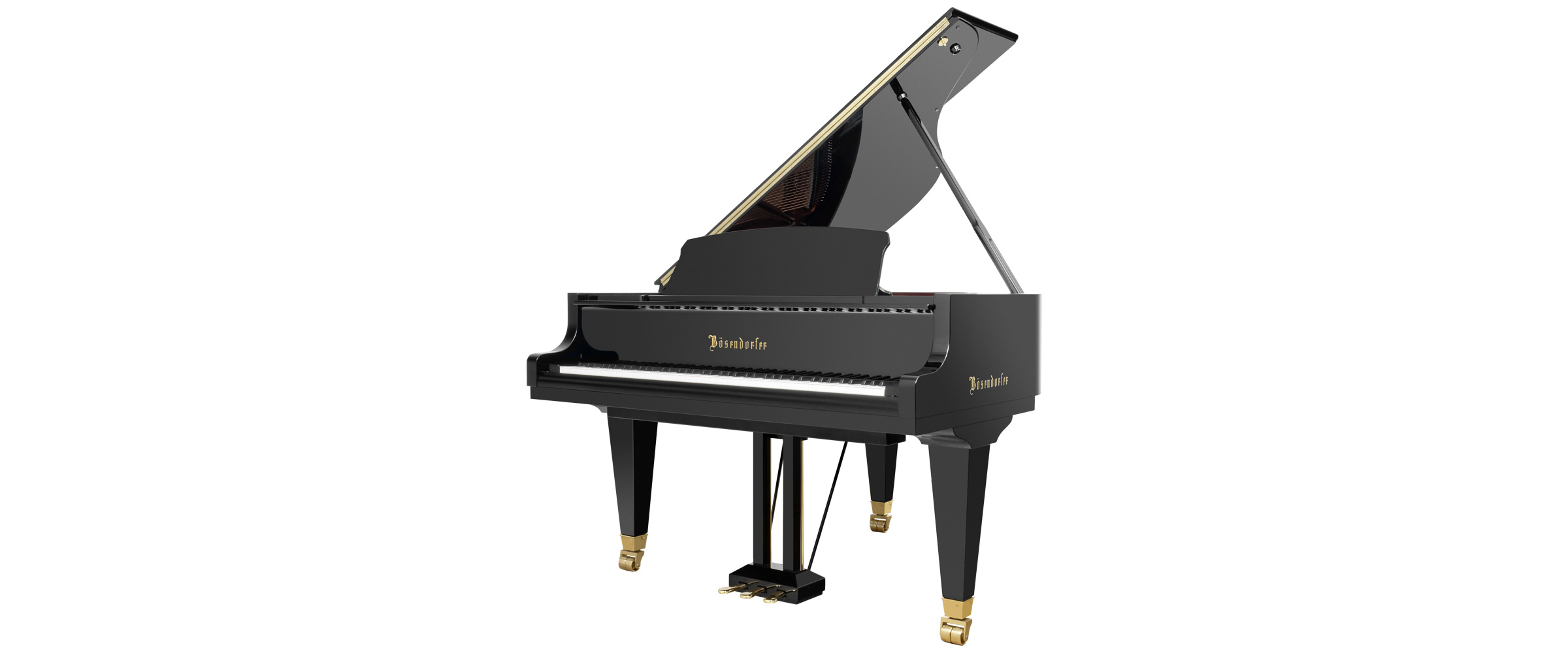 Refined

---
Our Grand Piano 155 has been designed to surprise at 5'1" by mechanical refinement in action, responsiveness of touch and repetition, with key characteristics of bigger Grands such as the 170. Designed in 2012, this Grand Piano soon found many followers who did not like to compromise artistic expression and freedom of articulation in an urban setting. The smallest of all Bösendorfer resonance cases already proves its ability to enchant the audience with an extraordinary spectrum of colours – keeping in mind the actual size of the instrument. Richness in colour, projection of enchanting nuances, repetition speed and responsiveness of touch are key qualities of a Bösendorfer Grand. This is why we have applied the same key characteristics we designed for the bigger Bösendorfer Grand 170.

Characteristics

---
Refined action geometry applying longer keys for optimal play
Resonance case maintaining a solid spruce sub frame construction for advanced projection
Independent Capo d'Astro for perfect adjustment in the descant registry
Sophisticated processing of European raw materials exclusively
Resonance body out of Austrian tone wood spruce
Hand spun Bösendorfer bass strings
Handcrafted in Austria
Single stringing
3 pedals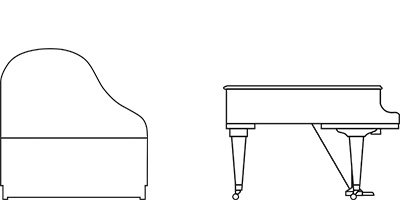 Specifications
---
Length 5'1"
Width 4'11"
Weight 646lbs
88 Keys

Optional
---
Bösendorfer Silent Edition
Chrome finish

Bösendorfer Silent Edition

---
This Bösendorfer instrument is also available as Bösendorfer Silent Edition. Get inspired by the Bösendorfer sound 24/7. We exclusively use the state of the art Yamaha Silent System SH. Mechanical and acoustic qualities are neither altered nor changed in the slightest. Inspiration acoustic and digital in nature. A sound symbiosis.