Grand Piano 200
---
Classic Masterpiece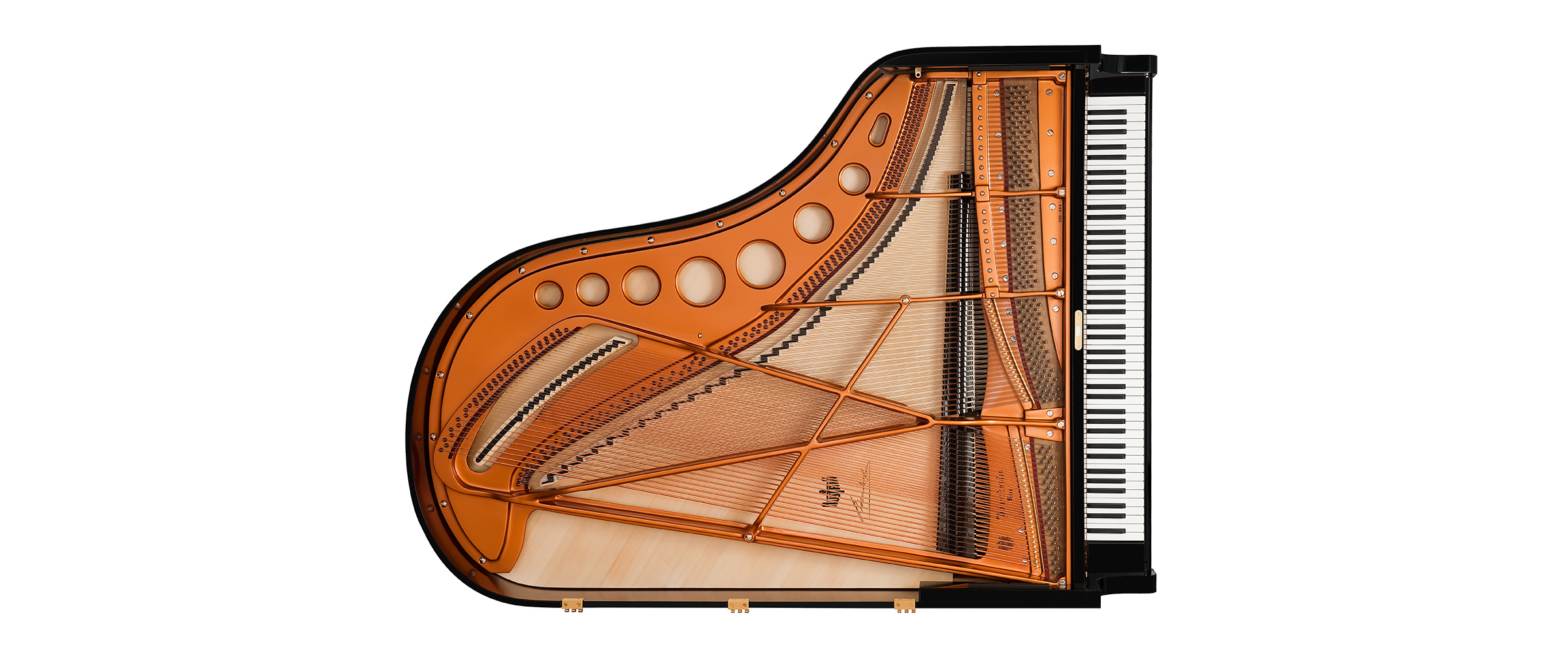 Half a Century of Inspiration

---
For more than half a century, this Bösendorfer Grand has been one of our most popular models ever. Its sound and dynamics unfold effortlessly in a concert as well as in your living room. The excellent action provides sensitive controllability and translates the artist's intention to energetic expression.

Finest musical nuances, warm sonorous bass and bright colours' play resonate in timeless worlds of sound created by the artist. The audience is immersed in this universe joyfully musing about the vast variety of interpretations and genres heard. A moment of pure inspiration.
Characteristics
---
Resonance case technology and solid spruce rim construction for advanced projection
Independent Capo d'Astro for perfect adjustment in the descant registry
Sophisticated processing of European raw materials exclusively
Resonance body out of Austrian tone wood spruce
Hand spun Bösendorfer bass strings
Handcrafted in Austria
Single stringing
3 pedals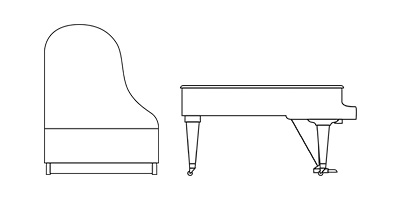 Specifications
---
Length 6'7"
Width 4'11"
Weight 778lbs
88 Keys

Optional
---
Bösendorfer Player Grand
Bösendorfer Silent Edition
Conservatory Edition
Chrome finish
Bösendorfer Silent Edition

---
This masterpiece is also available as Bösendorfer Silent Edition exclusively using state of the art silent technology found in Yamaha's Silent System SH. Mechanical and acoustic qualities are neither altered nor changed in the slightest. Get inspired by your piano's play both day and night.
Inspiration acoustic and digital in nature. A sound symbiosis.