Our Fine Assortment
---
Grand Uprights, Concert Grands or unique Collector's Editions in luxurious design - Bösendorfer offers you a vast yet precious selection of instruments for your surroundings and taste. Your sole limitation: space.
more
Since 1828
---
Our entire devotion and dear passion for music have been geared towards perfecting every precious detail of each Bösendorfer Grand. Up to 587 hours of master craftsmanship. Pure emotion crafted in Austria.
more
Crafting Sound
---
The ethos of Bösendorfer goes right back to 1828 and the very beginnings of our company. Our founder Ignaz Bösendorfer was convinced that a piano should not only satisfy on a mechanical level but inspire artists as well as the audience, exhilarating to listen to. All Bösendorfer instruments are manufactured exclusively in Austria, Wiener Neustadt, and combine three important elements: uncompromising, traditional handcrafting, beauty and the Viennese soul. There is no standard Bösendorfer and the moment you meet yours, you will recognise your Bösendorfer is and will always be one thing: unique.

Today Bösendorfer is the oldest manufacturer within the premium segment world-wide. For close to two centuries our Bösendorfer Artisans have been crafting your Bösendorfer Grands, continuously refining and developing knowledge and experience. Passed on by generations.
Yet, tradition is not preserving the
ashes burnt but passing on the flame.
Gustav Mahler
Your Touch That Resonates
---

Each Bösendorfer is foremost one thing: unique.

Our manufactory offers a fine assortment up to 8 Grand Pianos starting at the size of 155 up to the legendary 290 Imperial Concert Grand and 2 upright instruments. Calling Vienna our home, we have set out to develop a concert instrument for the 21st century removing any obstacle between artists and their imagination. What remains is pure, unleashed emotion. We have found what we looked for and coined our newest creation VC – Vienna Concert – technology. In countless hours of hard and dedicated work - perseverant in pursuit - we elaborated on the Viennese tradition of piano crafting and designed the Concert Grand 280VC and the Grand Piano 214VC. This new development allows us to unveil an unheard-of spectrum of colour for any desired genre and interpretation, for grand concert stages, professional studios or sophisticated private performers, listeners and enthusiasts. You will sense our unconditional commitment to the Art of the Piano at the very touch of our instruments. An impression that lasts and inspires more than one generation: the unique sound of a Bösendorfer Grand.
Precious Heritage
---

Vienna, 1850s: Ignaz and Ludwig Bösendorfer gear all their passion and know how towards building the most advanced grand of their time that shall represent Vienna's culture and appreciation of piano music. They elaborate and develop upon the feedback and influence of world famous composers and leading artists of their times. Father and son, both not only skilled in the master craftsmanship of piano building but dedicated to music and artists from the start. It is our sincere duty and honour to preserve this precious heritage and pass it on to future generations.

Handcrafted Sound
---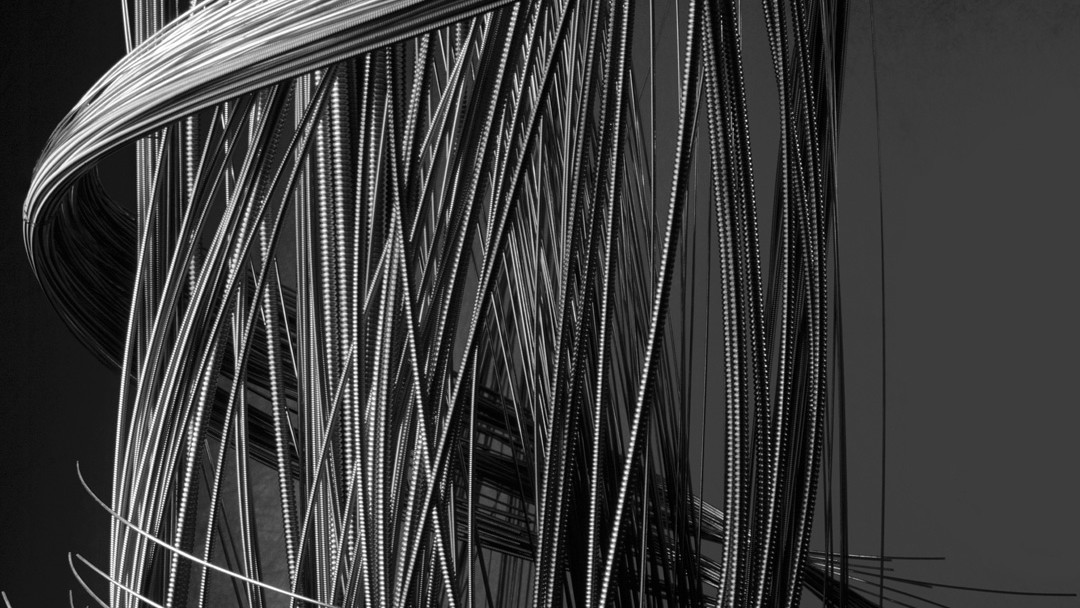 Our Bösendorfer bass strings are carefully crafted by hand.
Bösendorfer Sound
---

Tender, playful, suddenly heroic and brilliant: the expression of art knows no limits and transcends black and white categorisation. It is for a reason that the grand piano is often referred to as being a magical instruments. The famous Bösendorfer Sound – its sonorous and warm bass, angelic and brilliant in descant, a breath-taking spectrum of colours within the middle range – is our trademark. The sound symbiosis of artistic play and technical refinement is destined to excite the audience. Our entire devotion and absolute passion for music have led us to perfecting every precious detail of each Bösendorfer Grand. Dynamic sound crafting for nearly two centuries.
Human Touch
---
Music is as old as the human spirit and resonates with us like nothing else. Without the human touch, a grand piano would instead be silent furniture. The dedication of our Bösendorfer Artisans – every day – is reflected not only within the aesthetics of every Bösendorfer Grand but also in the ultimate piano sound. Technical sophistication and human emotion resonate together in the master craftsmanship of piano manufacturing. Meet us directly in Vienna or in our manufactory and get to know the people behind Vienna's oldest premium piano manufacturer. Only your touch will reveal the unique Bösendorfer Sound within in our instruments. Crafted to be unleashed.
Dedicated Refinement
---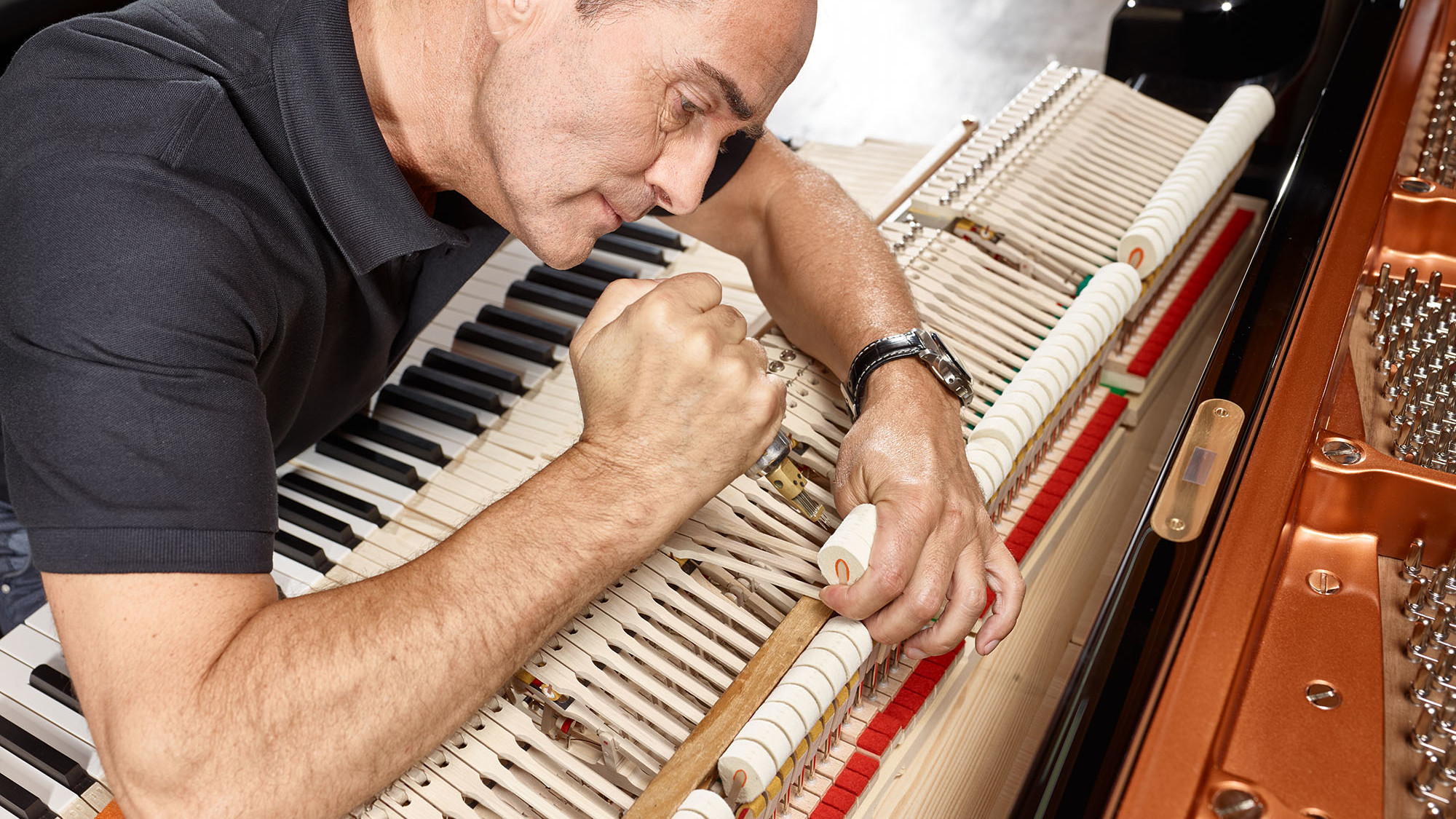 Voicing and perfecting the sound of our Concert Grand 280VC
Our Team
---
Close to 120 people ensure every day that the Bösendorfer Sound resonates throughout the globe. At 3 locations in Vienna and its surroundings – at the flagship store at the Musikverein, the Service Centre Schleiergasse and the factory in Wiener Neustadt– our people craft, voice, engineer and distribute your Bösendorfer Grand. To this date, Bösendorfer remains the oldest premium piano manufacturer world-wide, residing in the heart of Europe, Austria. Since 2015, Sabine Grubmüller is Managing Director of Bösendorfer and oversees all business activities with her team.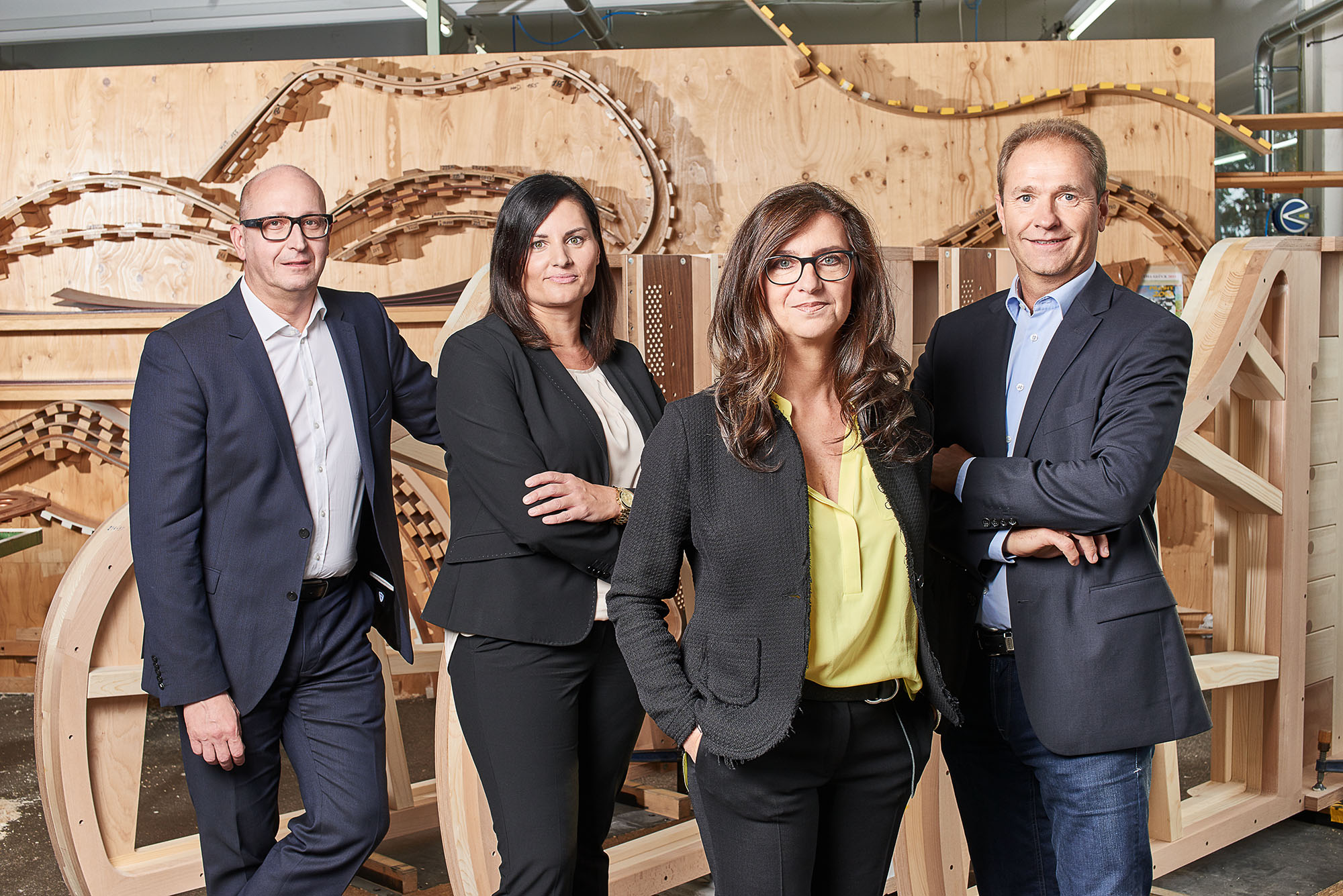 Managing Director Mag.(FH) Sabine Grubmüller, Mag.(FH) Sandra Weichselbraun (Corporate Planning and Administration), Thomas Broukal (Technical & Manufacturing Director) and Ferdinand Bräu (Senior Product Designer & AR Manager)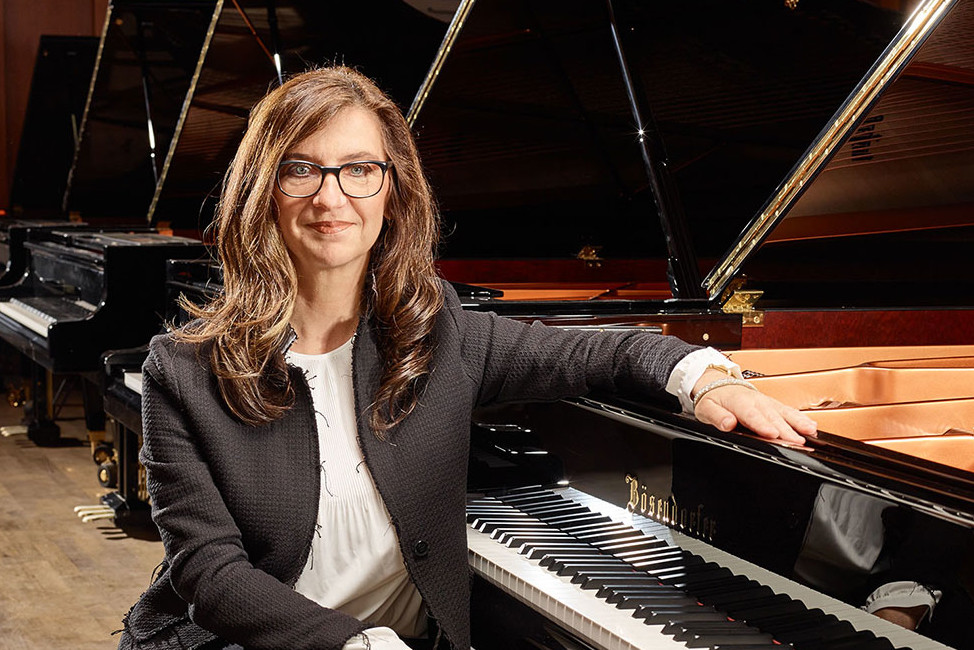 Managing Director Sabine Grubmüller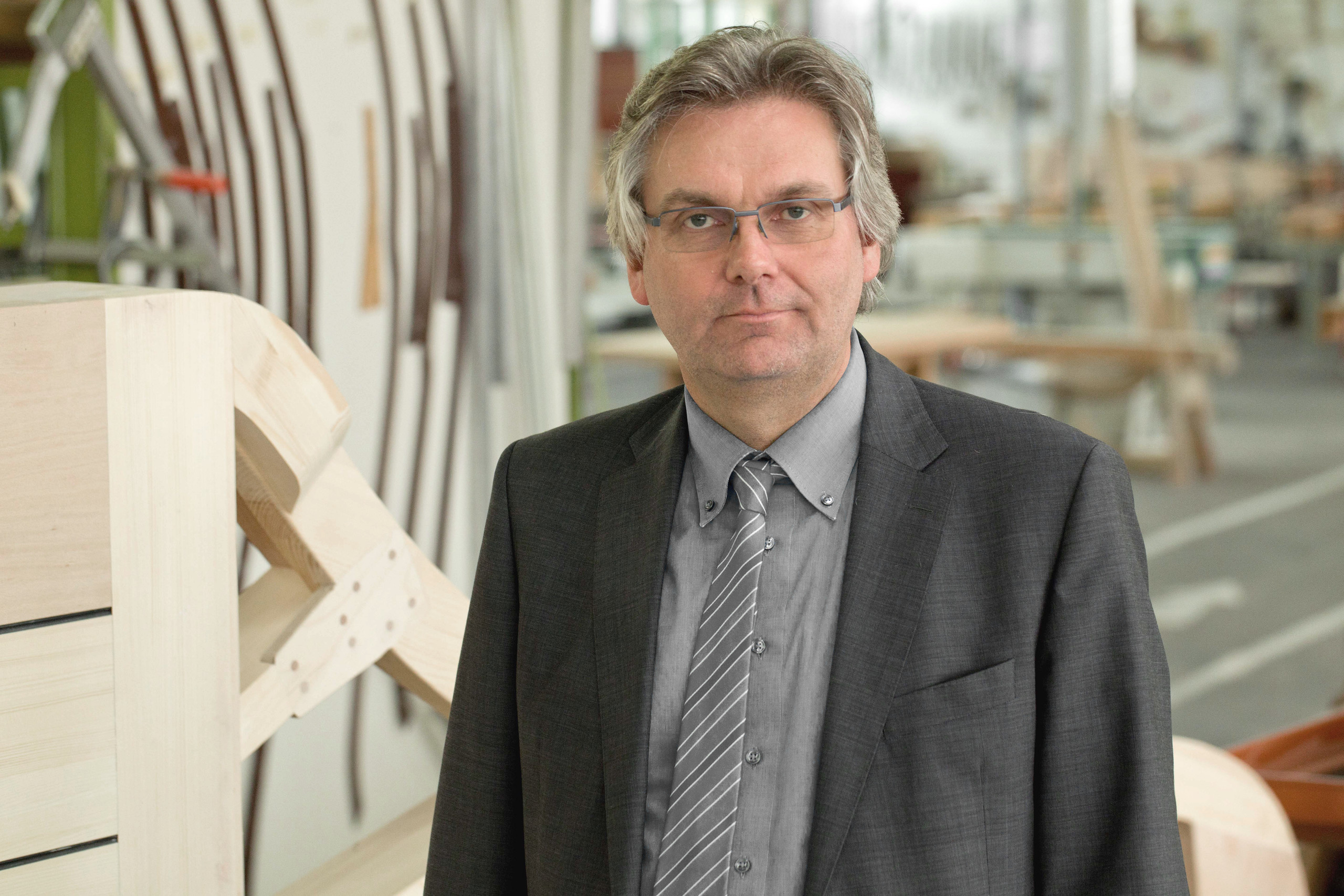 Sales & Marketing Direktor Dr. Peter von Seherr-Thoss

Yamaha & Bösendorfer
---
In 2008, the Japanese enterprise Yamaha acquires Bösendorfer. Conscious and cautious about the precious heritage Bösendorfer is carrying, the Austrian manufactory remains fully independent and continues to be operated as a separate Austrian company, fully owned by Yamaha. Successfully restructured and fortunate to further develop distribution with a partner who is experienced and sophisticated within the music industry allows Bösendorfer to gain new strength. Bösendorfer works closely with Yamaha when it comes down to selling our instruments, however, all Bösendorfer Grands are manufactured in Wiener Neustadt, exclusively. We are confident in our own product development and the latest engineering driven by our local Austrian team. Bösendorfer focuses on the premium manufacturing of close to 300 instruments per year, which are handcrafted close to Vienna, from where it all started.
Bösendorfer Salon
at the Musikverein
---
Since 1914 and still to be found at the same spot today: Our flagship store at the Musikverein, Bösendorferstraße 12 | Canovagasse 4 at the heart of Vienna. Your piano shop to find your sound wave.
more