Concert with pianist Rodolfo Leone
---
03.10.2017
19:00
---
The winner of the 15th International Beethoven Competition, Rodolfo Leone, will enchant the audience with Beethoven's masterpieces.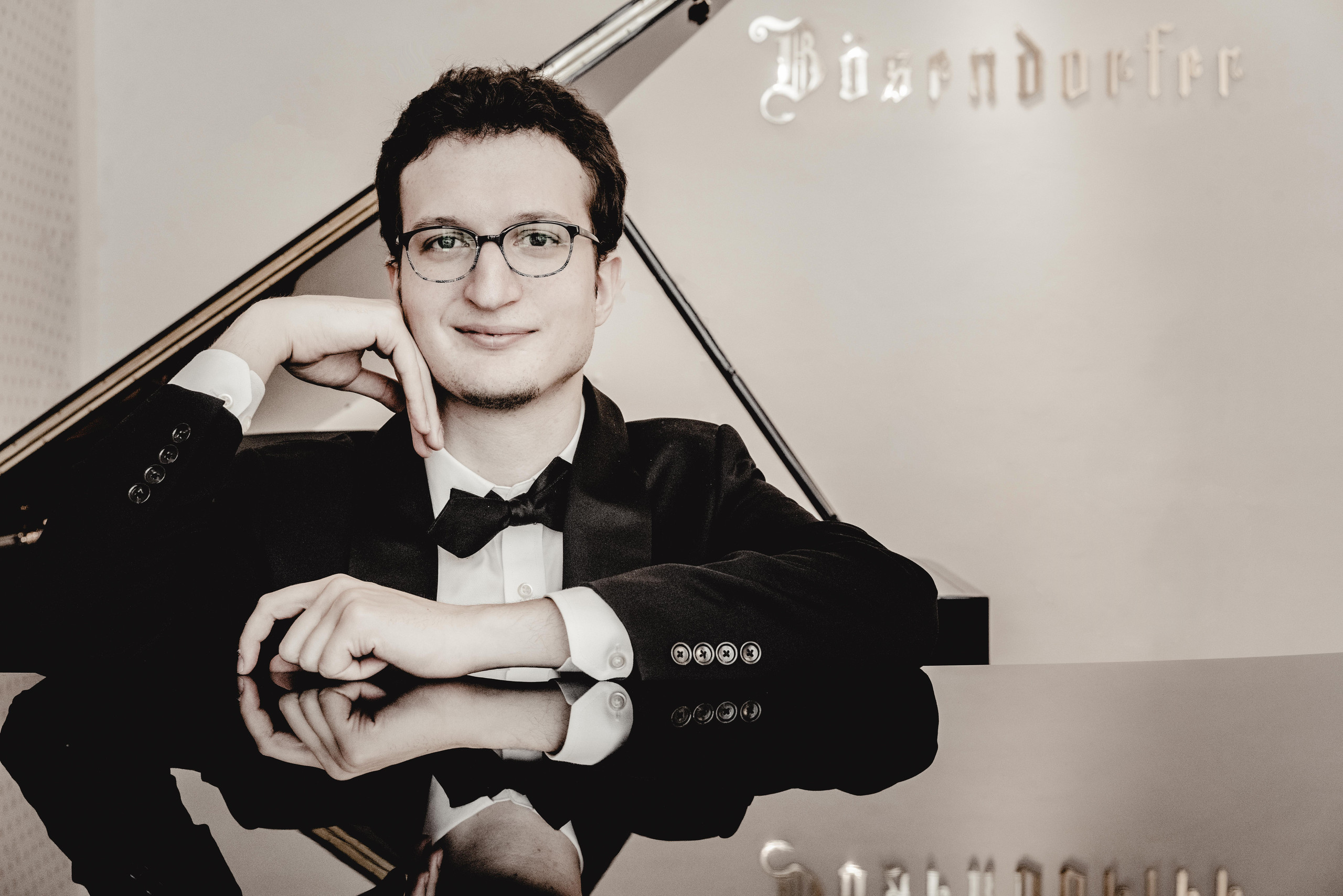 The Pianist
---
The 24 years old pianist Rodolfo leone is the 1st Prize winner at the 15th International Beethoven Competition which took place in June 2017, in Vienna. He is a top-prize winner of several major piano competitions and has also been awarded the 2nd Prize at the Busoni International Piano Competition ( the 1st Prize was not awarded ) in 2013.
Rodolfo has performed extensively throughout Europe, North America and China in venues such as the Great Hall of the Musikverein Vienna, Austria, the Steinway Hall in London, United Kingdom, the Music Hall of the NCPA in Beijing, China and the Koerner Hall in Toronto, Canada.
In April 2016 he made his Los Angeles debut at Walt Disney Concert Hall with the Colburn Orchestra, conducted by Stéphane Denève.
Rodolfo Leone is currently earning his Artist Diploma from the Colburn Conservatory of Music in Los Angeles, California, under the tutelage of Prof. Fabio Bidini.
The Programe
---
BEETHOVEN'S MASTERPIECES
Ludwig van Beethoven
Andante Favori in F-Dur, WoO 57
Klaviersonate Nr. 21 in C-Dur, op 53 "Waldstein"
Klaviersonate Nr. 29 in B-Dur, op 106 "Hammerklavier"

more
Under the name "imperial in concert", the hotel-connected Hotel Imperial Wien, in cooperation with Bösendorfer, gives young talents the chance to prove their skills. The Bösendorfer concert cycle in the Hotel Imperial pampers discerning guests with extraordinary classical concerts in Vienna, which is accompanied by culinary delights.

Concert package including a glass of champagne and canapés
€ 38 (per person)