Butterfly
---
Bösendorfer Marquetry Series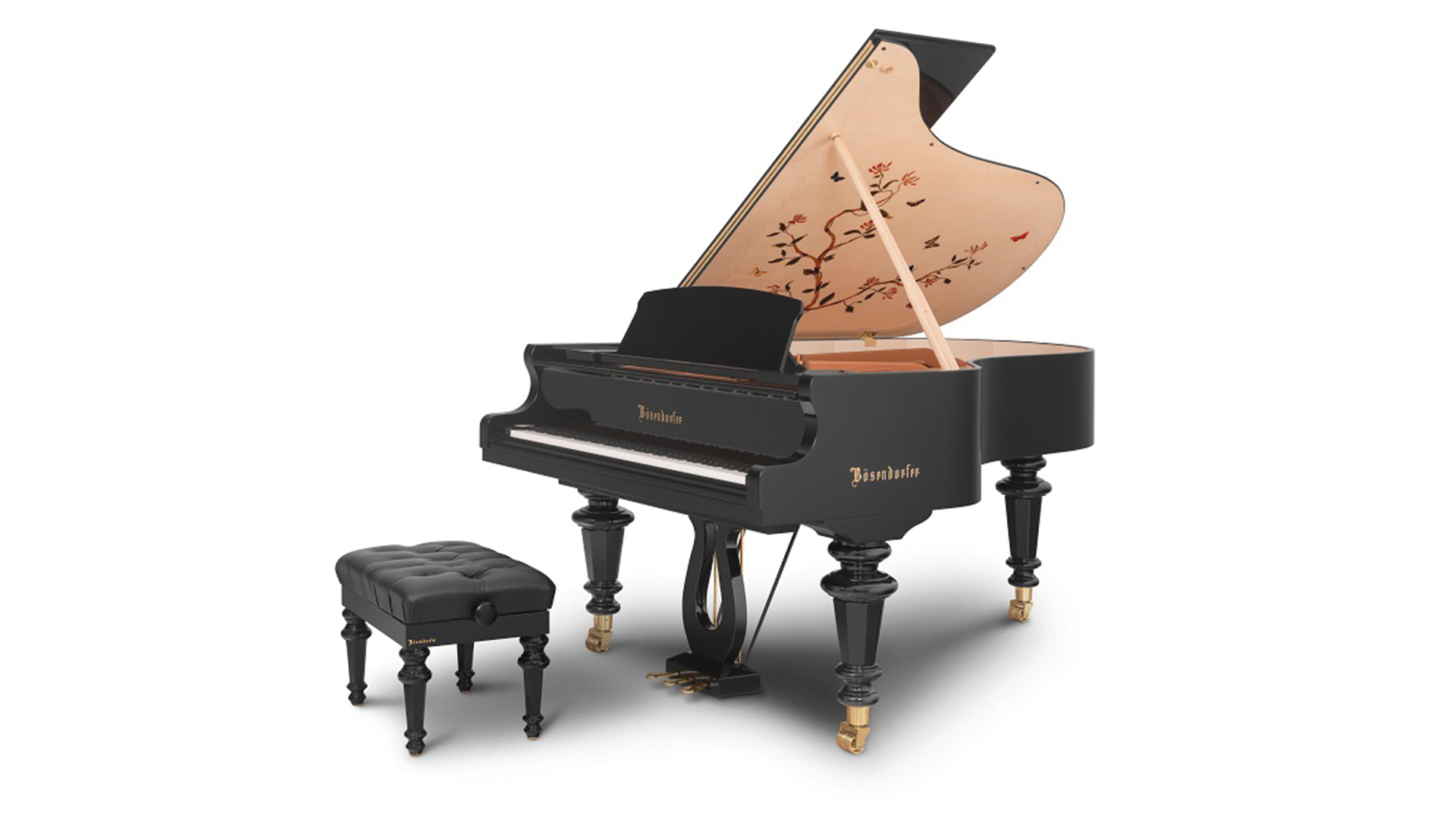 The Art of Marquetry
---
Our model "Butterfly" with its exceptional marquetry work is a tribute to the magnificent gardens of both the Schönbrunn and Hofburg Palaces. Every detail is stained wood inlaid to create depth and shadow in the mural lid. This edition is limited to 9 pianos, each numbered on a brass plate. This piano may be ordered in 2 sizes, model 200 or model 214.

Precious Veneers
---

This extraordinary piano beholds carefully selected veneers applied at the inner lid. A marvelous interplay of colours, joyful just like the flight of a butterfly.

Leaves: Tulip wood (dyed green)
Flowers: Tulip wood (dyed pink, yellow)
Stems: English burr walnut, Tulip wood (dyed mid green)
Butterflies: Birds eye maple, Ripple Sycamore, Tulip wood (dyed assorted colours as required for each species of butterfly), Myrtle Burr, Silky oak, Eucalyptus, English burr walnut, American burr walnut



Imperial Butterflies
---
Gardens and their butterflies were much loved by the Imperial Family. Butterflies feature in the vivid murals in Schönbrunn Palace commissioned by Empress Maria Theresa and painted by the famous 18th-century Bohemian ornamentalist painter Johann Wenzel Bergl. Schönbrunn Palace was the imperial summer residence and became a glamorous focus of court life. The Hofburg in the centre of Vienna was for many centuries the centre of the Habsburg Empire and the winter palace of the Imperial family, like Emperor Franz Josef and Empress Elisabeth. In its gardens is a wonderful art-nouveau Palm House where they would have found a quiet retreat from their busy schedules. Today, this building is home to the Imperial Butterfly House.


Bösendorfer Grand Piano Modell 200