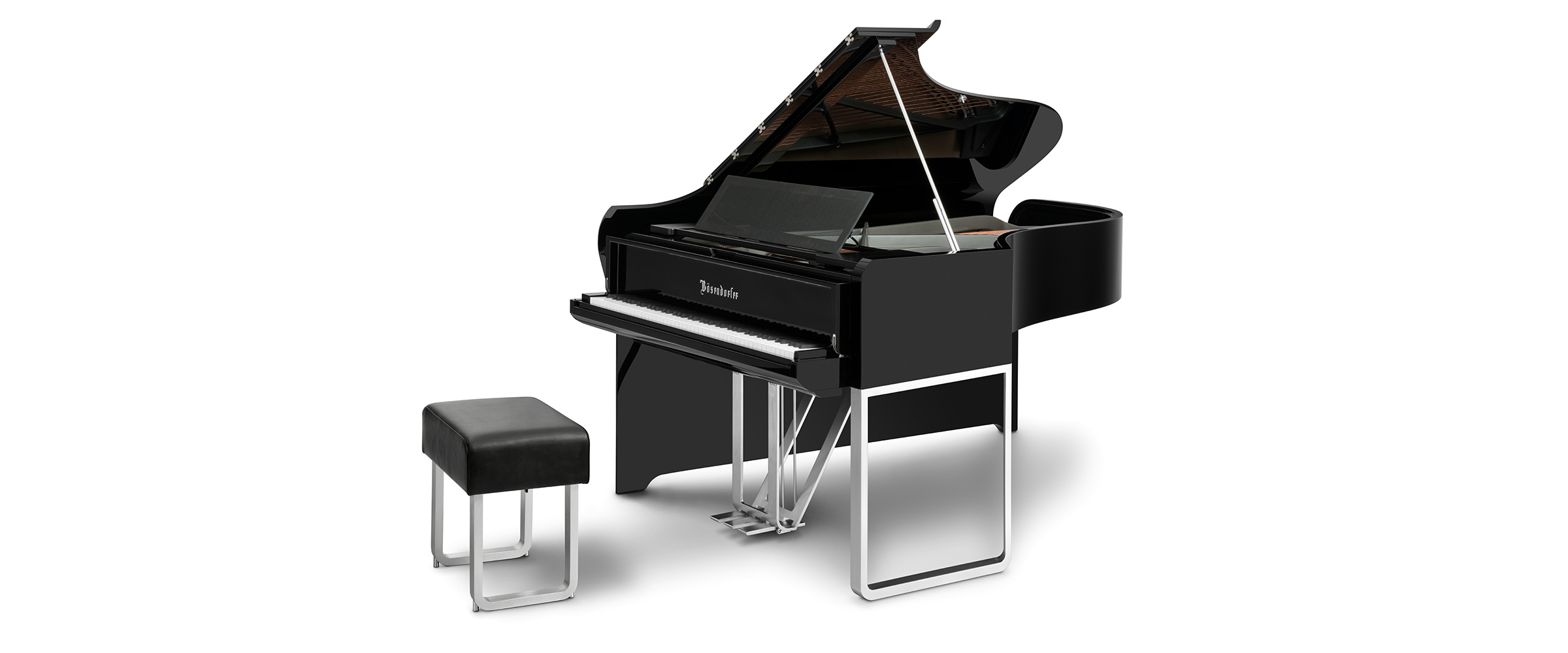 Ultimate Design

---
2009, Ingolstadt: The German car manufacturer Audi – famous for its elegantly slick and sporty design – is celebrating its 100th anniversary. For this special occasion Audi decided to design a unique instrument, representing the company's dedication to stunning design. Despite the futuristic aesthetics of this piano it obviously meets the ultimate sound requirements imperative to all Bösendorfer Grands. The most striking feature of the Audi design found in this instrument is the closed bass side which seamlessly extends all the way down to the floor. It not only displays an unusual powerful presence but further serves as sound reflector towards the auditorium. Moreover, the fabric covered music desk smoothly improves the flow of sound towards the pianist. Aluminium lyre, propstick and legs, and the perfectly matching grey cast iron frame all complement Audi's design. A stunning interplay of form and sporty elegance.

Characteristics
---
Designed for Bösendorfer Grand 214VC
Handcrafted in Austria

Optional
---
Individual customization of selected colours and finishes

Product changes reserved. Photos of products, colours and veneer patterns shown serve as sample. The actual colour of the selected materials may differ.