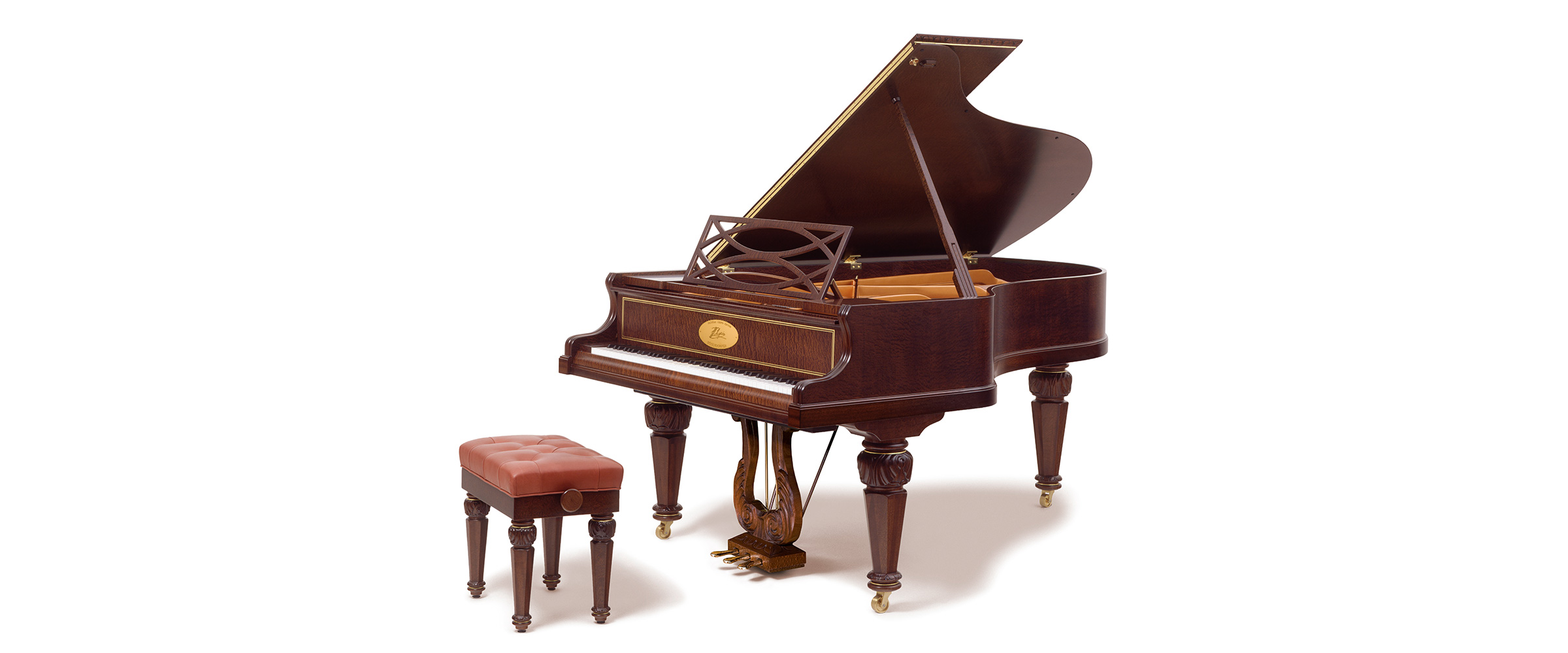 Ultimate Design

---
The Polish piano virtuoso and composer Frédéric Chopin has devoted himself in all his works foremost to piano music. Whether you listen to his mystically thoughtful Nocturnes or his melancholic Waltzes, Chopin allows us a deep glimpse into his soul: affectionate and expressive. On the occasion of his 150th anniversary we created an exclusive instrument to pay tribute to the master of piano compositions. The Bösendorfer Grand Chopin, the gold leaf ornaments and carvings, are inspired by grand pianos Chopin played during his tour in England. They testify to the artistic mastery of the English piano manufacturers of these times who not only were building musical instruments but true pieces of art. The fall board is decorated with an engraved, gilded plaque bearing Chopin's signature. Masterly.

Characteristics
---
Designed for Bösendorfer Grands 170 to 290
Handcrafted in Austria

Optional
---
Bösendorfer Silent Edition
Bösendorfer Player Edition

Produktänderungen vorbehalten. Die hier gezeigten Fotos, Farben und Furniere dienen der beispielhaften Darstellung und können abweichen. Bitte kontaktieren Sie uns im Auswahlprozess.