Grand Piano 214VC
---
Brilliant in Sound & Expression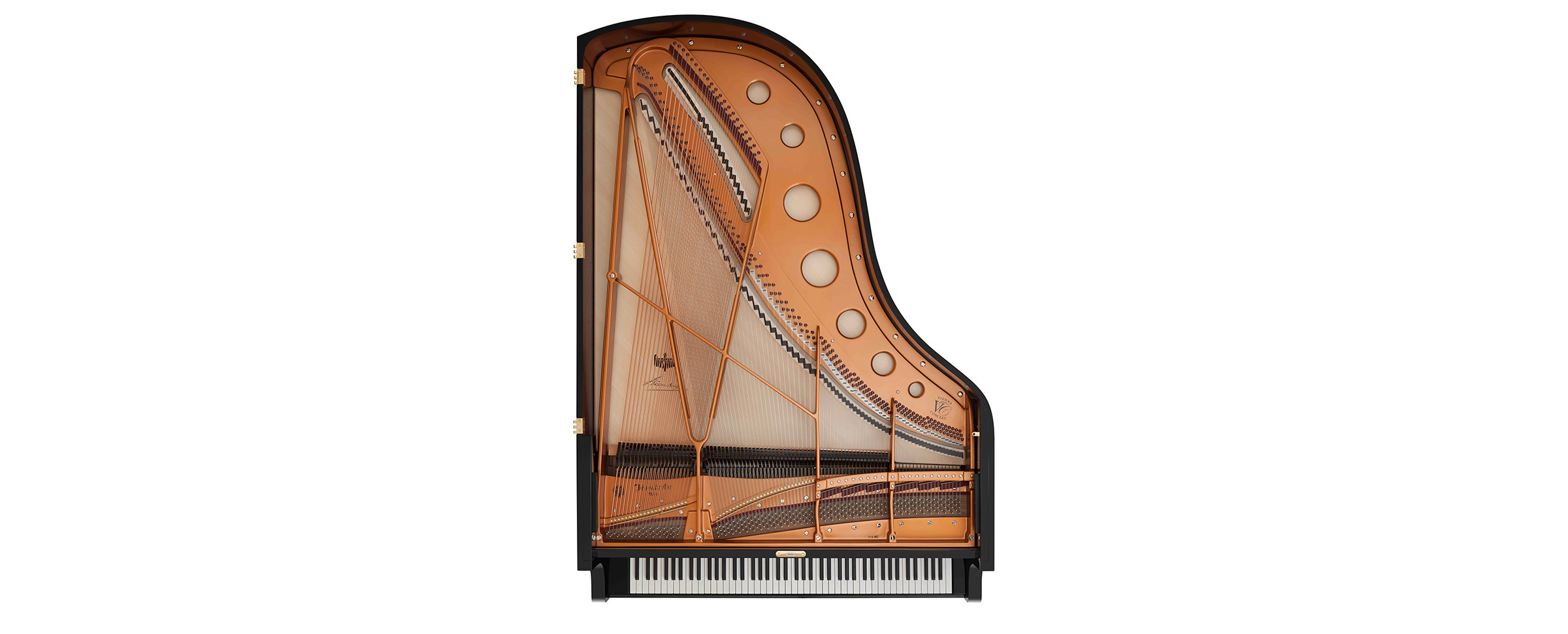 VC aka Vienna Concert

---
Experience the unique qualities of the new VC - Vienna Concert – technology, 7' in length. Based on the success of our Concert Grand 280VC – having captivated audiences and artists on world renowned stages – we have further upgraded the design of our 214, combining close to two centuries of experience in piano crafting with the latest technological advances in 3D modelling. No doubt, we have also embedded the DNA of our Concert Grand. By only listening to the sound and dynamic responsiveness of this instrument, you would be surprised by its size. This energy is ready to be unleashed by the pianist. Brilliant in sound and expression: the new Bösendorfer 214VC – Vienna Concert.

Characteristics
---
Sophisticated VC Technology
Ultimate VC action geometry for optimal play & controllability
Independent Capo d'Astro for perfect adjustment in the descant registry
Sophisticated processing of European raw materials exclusively
Resonance body out of Austrian spruce resonance wood
Hand spun Bösendorfer bass strings
Handcrafted in Austria
Single stringing
3 pedals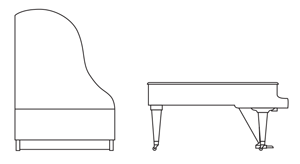 Specifications

---
Length 214cm
Width 151cm
Weight 367kg
88 Keys

Bösendorfer Silent Edition

---
Sound miracle 214VC can also be enjoyed in the middle of the night with the Bösendorfer Silent Edition. We only use the state of the art Yamaha Silent SH System which does not alter mechanical nor acoustic qualities in the slightest. Musical inspiration, acoustic and digital in nature: glistening sound waves oscillating in two worlds.


VC

---
Vienna Concert Technology - characterized by projecting an unheard
array of colours and optimized mechanical interplay of all action components.