Grand Upright 120
---
Bösendorfer Sound Up Right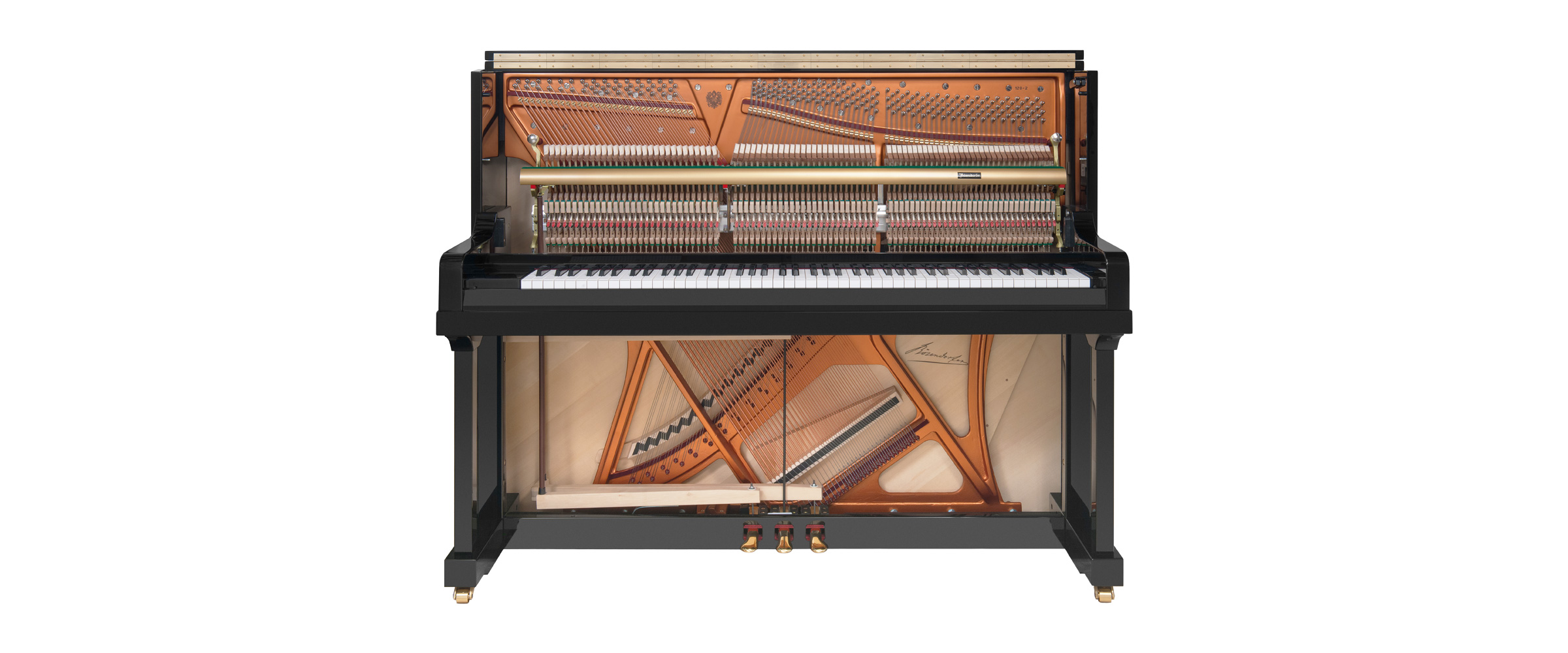 Grand Piano Technology Applied

---
Bösendorfer has been not only setting new standards in building grand pianos but has transferred experience, tradition and know-how of decades of sophisticated craftsmanship to upright pianos. The Bösendorfer Grand Upright 120 fits every room and unleashes voluminous Bösendorfer tones. Removing any obstacle to artistic expression and articulation Bösendorfer has designed an action with longer keys to optimise handling and touch. Optionally, this Grand Upright can be equipped with the Bösendorfer Sound Release System providing two additional sound slots at the front panel. Unique dimensions, unique sound: the Bösendorfer Grand Upright 120.

Characteristics
---
Materials and technology used in Bösendorfer Grand Pianos
Resonance body crafted out of Austrian tone wood spruce
Agraffes for the entire 88 notes for pure sound
Hand spun Bösendorfer bass strings
Longer keys for accurate play
Handcrafted in Austria
3 Pedals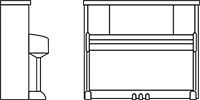 Specifications
---
Width 152cm
Height 120cm
Depth 65cm
Weight 262kg
 88 Keys  
Optional
---
Bösendorfer Silent Edition
Fine assortment of precious veneers and special colours
Sound Release System
"Sometimes pianists try to sound like singers. Me personally I try to sound like a Bösendorfer."
Placido Domingo
Bösendorfer Silent Edition

---
You would like to enjoy your Grand Upright also in the middle of the night without disturbing your neighbours or roommates? Upon request you can order the Bösendorfer Silent Edition of this instrument applying the sophisticated Yamaha Silent System SH, which does not alter mechanical nor acoustic qualities of the Bösendorfer instrument. Sound inspiration acoustic and digital in nature. A sound symbiosis.