Concert Grand 290 Imperial
---
Impressive Sound, Imposing Appearance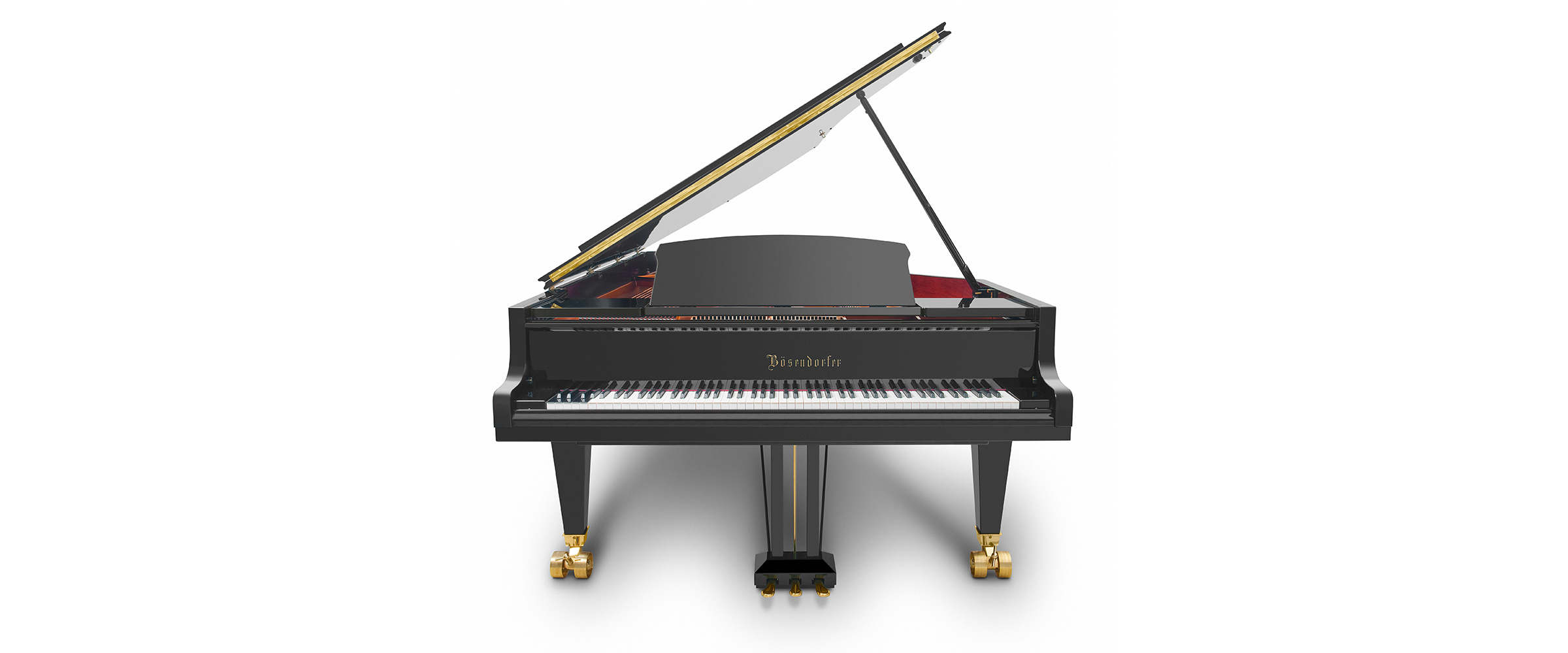 Vienna, 1909

---
The Italian composer, conductor and pianist Ferruccio Busoni meticulously transcribes the famous organ works of J.S. Bach. He soon realises that he requires additional bass notes in order to do Bach's masterpieces and the immersive sound of 16 to 32 feet bass pipes found in an organ justice. Ludwig Bösendorfer is ready to take on the challenge and builds the first prototype having full 8 octaves in tonal range. Not only Busoni starts to appreciate the exceptional qualities of the – later coined – Imperial Concert Grand: Bartók, Debussy and Ravel compose further works to exploit the tremendous resonance of this very instrument. These oeuvres can only played and interpreted as they were meant to on this Concert Grand. Evoking an extraordinary sound – sonorous and rich in expression and resonance – the timbre of the Imperial Grand seems to be orchestral. The additional deeper bass notes resonate with every key you strike and the massive soundboard supports the projection of any frequency. Ludwig Bösendorfer's Imperial still to this day represents the precious heritage of the Bösendorfer piano manufactory. Impressive in sound, imposing in appearance.

Characteristics

---
Traditional Imperial Design with ultimate bass range
Concert Grand action geometry guarantees optimal play and controllability
Independent Capo d'Astro for perfect adjustment in the descant registry
Sophisticated processing of European raw materials exclusively
Resonance body out of Austrian spruce resonance wood
Hand spun Bösendorfer bass strings
Handcrafted in Austria
Single stringing
3 pedals

I am never satisfied with mere perfection. It is uniqueness that I seek. Bösendorfer gives me a unique voice, unique palette of musical colours, unique tools to achieve my vision. From the most intimate recording studio to majestic spans of Royal Albert Hall - Bösendorfer is my ultimate choice.
Valentina Lisitsa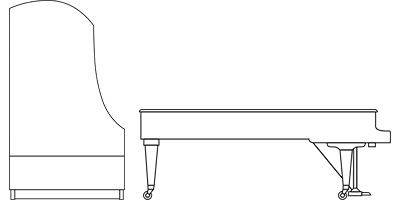 Specifications
---
Length 290cm
Width 168cm
Weight 552kg
97 Keys

Optional
---
Chrome finish
Individual customization of selected veneers, colours and finishes