Grand Piano 185VC
---
Expressive and brilliant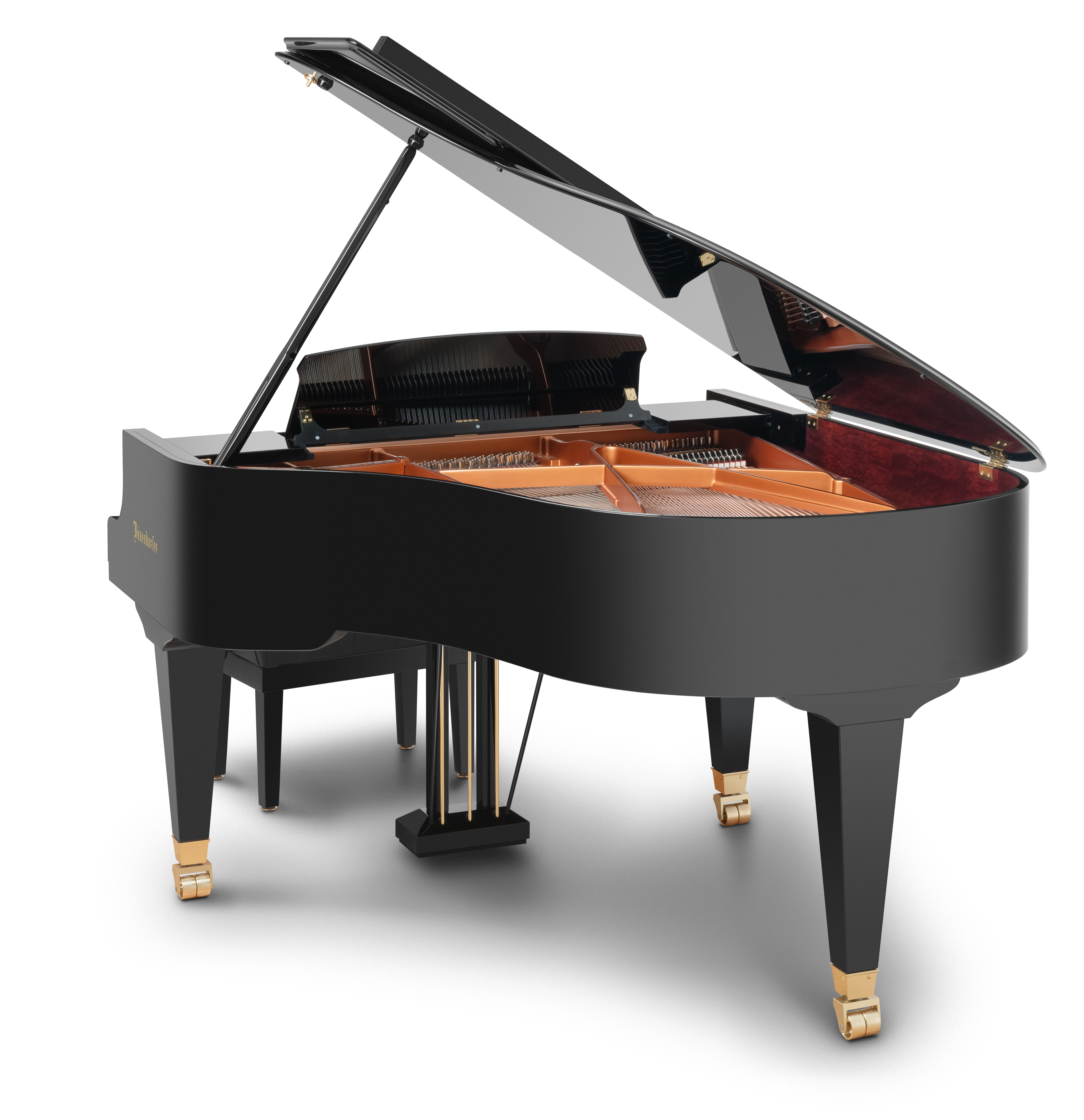 Bring the sound of a concert grand to your teaching studio, on a small stage –
or take it home with you.
---
Experience the unique qualities of the new VC technology. More than a century of piano manufacturing tradition combined with state-of-the-art technological possibilities result in an impressive volume of sound, brilliant colours and exceptional ability to project tone. With its compact dimensions, this grand piano masters the most demanding interpretations with ease. Close your eyes and be inspired by the unmistakeable sound – unique, multifaceted, expressive.
The latest Bösendorfer Grand Piano 185, while retaining the wonderful tradition of a brilliant and warm sound, features new and highly precise mechanics that guarantee perfect control and attainment of a huge range of dynamics and colours. For an instrument of this size, the volume of the bass and the capacity for finest nuances are spectacular. This piano, on account of its strong and stable mechanics, can be a wonderful practice instrument for the home, but equally a great concert instrument for a small hall. Let your heart be inspired by this piano.


Ob klassisch schwarz, glänzend poliert, schlicht in matt, oder prächtiges blau - wir erfüllen Ihre Wünsche und geben dem Bösendorfer Klang neben Strahlkraft auch Farbe. Die exklusive Fertigung von knapp 300 Instrumenten pro Jahr ermöglicht
es uns ganz individuell auf Ihre Wünsche einzugehen. Ob edles Furnier oder Ihre Lieblingsfarbe, Ihre Initialen oder eine persönliche Widmung, alles ist möglich. Unsere Meisterhandwerker fertigen vor Produktionsbeginn für Sie ein Farb - oder Furniermuster an,
um Maserung oder feinste Farbnuancen abzustimmen. Danach entsteht in 12 Monaten Handwerkskunst ein klangvolles und weltweit einzigartiges Instrument: Ein Instrument so außergewöhnlich wie Sie selbst.