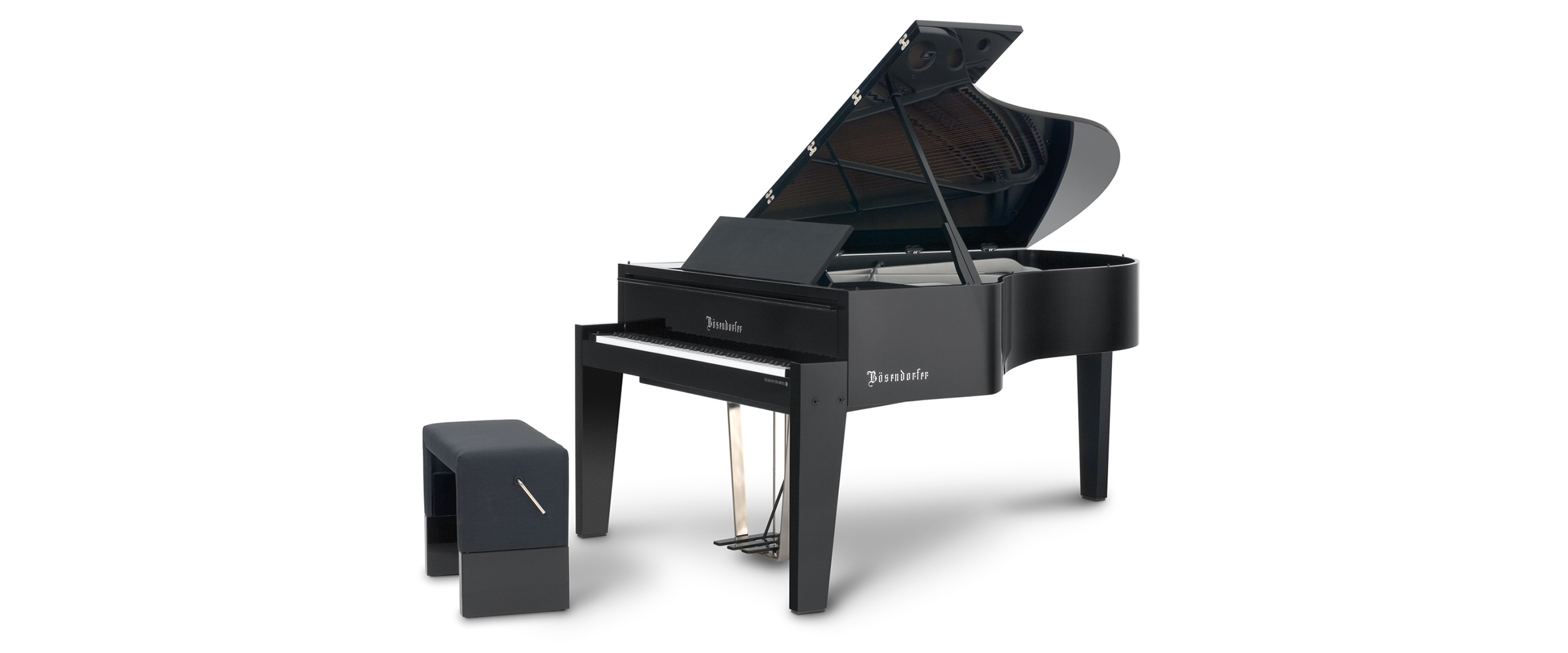 Ultimate Design

---
2006, Vienna: Reduced, contemporary. The industrial design of the Bösendorfer Edge is proclaimed winner of the international Bösendorfer Piano Design Award. Following clear lines and shapes, the design elaborates on a concise, formal appearance unfolding a smooth presence. The music desk covered by a touch of fabric as well as the slick lyre seamlessly round off the remarkable exterior. The rectilinear legs echo the origin of the grand piano as a table instrument. Our Bösendorfer Edge: industrial in style, straightforward in design. Just on the edge.
Characteristics
---
Designed for Bösendorfer Grands 185 to 214
Handcrafted in Austria

Optional
---
Individual customization of selected colours and finishes

Product changes reserved. Photos of products, colours and veneer patterns shown serve as sample. The actual colour of the selected materials may differ.