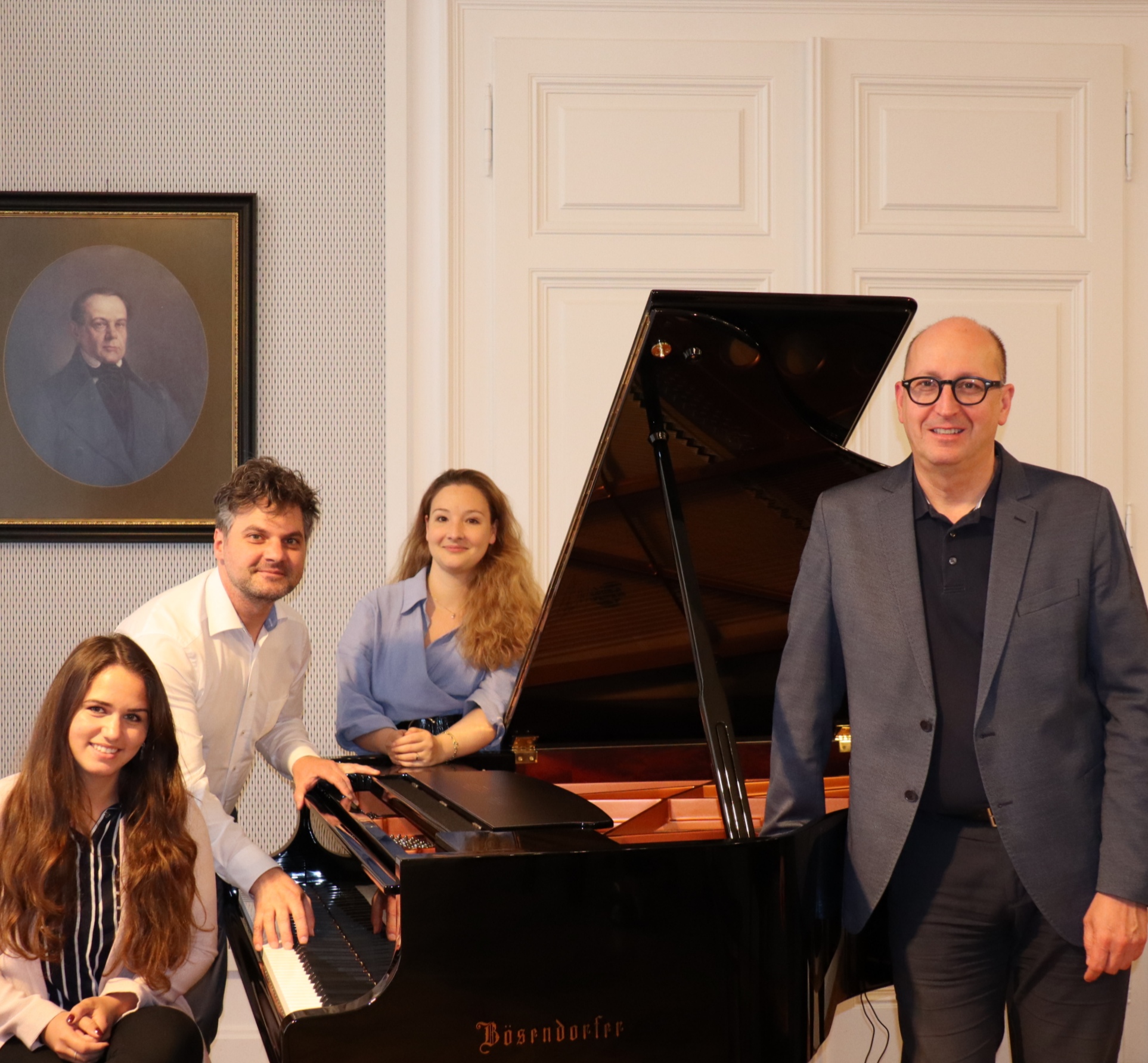 Bösendorfer Salon in Vienna
---
Bösendorfer Salon
Bösendorferstraße 12, Musikverein
(Entrance Canovagasse 4), 1010 Wien
+43 1 504 665 13 10
salon@boesendorfer.com


Monika Sophie Schwarz - Sales Assistand and Piano Builder
email: monika.schwarz@boesendorfer.com

Vladimir Bulzan - Assistant Manager Salon
email: vladimir.bulzan@boesendorfer.com

Marie Sophie Groß - Assistant Artist Relation Manager
email: mariesophie.gross@boesendorfer.com

Ferdinand Bräu - Senior Product Designer & Artist Relation Manager
email: ferdinand.braeu@boesendorfer.com

Business hours:
Monday - Friday
10 am - 6 pm
Saturday
11 am - 5 pm
After Work Concerts
---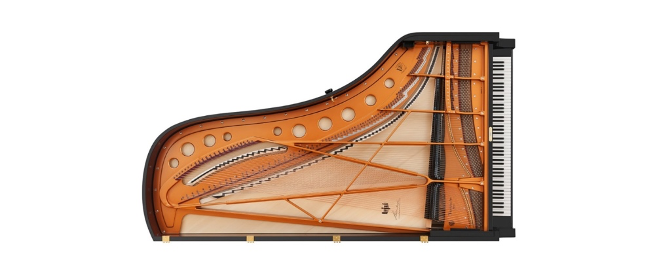 We are very pleased that we will be able to continue the successful series of after-work concerts, which we are organizing alternately with MUK and mdw in the Bösendorfer Salon, from October 2020. Enjoy selected students from the concert and jazz departments with free admission. Please register in good time, as we have limited seating due to the Corona measures.

The following dates are scheduled for the fall:

After work concerts in cooperation with the Concert Department and Vocal Performance Department of the University of Music and Performing Arts Vienna (mdw)

Thursday, 8.10.2020 - 6 pm: Yu Xi, piano
Thursday, 15.10.2020 - 6 pm: Kiron Atom Tellian, piano
Thursday, 22.10.2020 - 6 pm: Recital with Rosamond Thomas, mezzo-soprano and Silvia Vaterl, piano

------------

After work concerts in cooperation with the Jazz Department of the University of Music and Arts Vienna
Speakers will be announced later

Thursday, 05.11.2020 - 18 o'clock
Thursday, 12.11.2020 - 6 pm
Thursday, 19.11.2020 - 6 pm

-----------

After work concerts in cooperation with the Concert Department of the University of Music and Arts Vienna
Speakers will be announced later

Thursday, 26.11.2020 - 6 pm
Thursday, 03.12.2020 - 18 o'clock
Thursday, 10.12.2020 - 18 o'clock

Mozart & More
---
The new Saturday afternoon cycle at Mozarthaus Vienna

Experience young, talented pianists with a unique program around
W. A. Mozart with moderation.

Every second Saturday of the month at 3 pm o'clock!

The next dates are:

17.10.2020 - Katarina Kochetova and Alan Bartus (MUK Jazz) improvise freely

11/07/2020 - Tres Partes Trio: Works by Haydn, Beethoven and Smetana

21.11.2020 - Students of the MUK Concert Department

05.12.2020 - Katja Sinkovic: Works by Mozart and Haydn

19.12.2020 - Simeon Goshev: Works by Mozart, Brahms and Liszt







more
Since 1914 at
the Heart of Vienna
---
Ludwig Bösendorfer, actively involved in Vienna's cultural scene, was elected honourable member of the Committee of Vienna's Society of Friends of Music in 1869. For that reason our flagship store was moved 1914 to the rear of the world famous concert hall. Up to today you will find our fine assortment presented in Vienna's 1st district. Visit us and discover the Bösendorfer Sound universe. An experience destined to surprise you.
Select Your Instrument
---
Whether you would like to try the responsive mechanical action of a Yamaha upright, or you would like to carefully select your handcrafted Bösendorfer Grand - we will assure you discover the vast diversity of piano sound. We specialise in finding the sound impression that is perfect for you. For beginners we also offer the unique opportunity to upgrade to a Bösendorfer Grand within 5 years after your first purchase from us. Take your time when selecting your instrument - a Bösendorfer is crafted to last for generations.
more
Bösendorfer Autumn Promotion 2020
---
In the most colorful season of the year, the Bösendorfer Salon offers you numerous equally colorful sounds.


The Bösendorfer Grand Piano 185VC from our "Innovation Line", which impresses with its expressiveness and brilliance, transports the sensory and auditory advantages of a concert grand directly into your living room.

The Bösendorfer Grand Piano 200 from our "Traditional Line", which has been seducing with its multi-faceted sound for more than half a century. Immerse yourself in the world of a breathtaking variety of sounds and be inspired.

The Yamaha Premium Upright SE122, which, despite its smaller size, has a special sound and excellent playability, and the Yamaha YUS1 TransAcoustic (TA2) piano, which inspires musical moments of glory with its outstanding sound, unique playing pleasure and timeless beauty.

Bring the tonal colorfulness directly to your home and treat yourself and your loved ones to a top instrument.
At the same time we also offer interesting financing options together with our partner, Raiffeisen-Leasing.

Stop by and convince yourself of our quality - we have all instruments in stock at the Bösendorfer Salon.
Financing & Leasing
---
Calling a Bösendorfer Grand your own is an experience destined to last for generations. We will find the optimal way for you to finance or lease your instrument. Initial pay, time frame and interest rates are always dependent on the valued instrument and your personal preferences. For detailed information we are standing by to assist you.
Upgrade Guarantee
---
With our Bösendorfer Upgrade Guarantee you select the tempo when it is time for your Bösendorfer. For beginners we offer reliable Yamaha instruments that have been voiced and serviced by Bösendorfer Concert Technicians. As soon as you would like to immerse yourself in the Bösendorfer Sound universe, your upgrade will be ready.
Bösendorfer Newsletter
---
You are welcome to register for our newsletter here - we will keep you updated on upcoming concert and inform you about the latest Bösendorfer news.
We are looking forward to your visit.
more