Philipp Scheucher
---
Statement Philipp
"His absolute stage presence and his crisp-lively sound of his interpretations set new quality standards."…stated the WDR Broadcasting Cooperation after winning the First Prize at the International Music Prize in Cologne (Germany). Whether in Vienna's Musikverein, Leipzig's Gewandhaus, Hamburg's Elbphilharmonie or Berlin's Konzerthaus – Philipp Scheucher is at home in the most prestigious concert halls of Europe and beyond – USA, Brazil, Canada, South Africa, Russia, China and Japan. He was born in Graz, Austria in 1993. At the age of ten, his extraordinary musical talent was noticed by Maria Zgubic at the University of Music and Performing Arts (Graz), where his career as a pianist started to develop. Already two years later he recorded the CD for the Wiener Urtext Album "Expedition Piano" together with his later mentor Markus Schirmer.
With his guidance he found his own personality and artistry on the piano, which gave him the rare ability to revitalize classical music and bring it to the 21st century. Further impulses from Ilja Scheps at the "Hochschule für Musik und Tanz Köln" followed. His repertoire includes a wide range covering the standard repertoire of today's classical pianists combined with his affinity for contemporary music and rare treasures of unknown composers, e.g. the world premiere of Austrian composer Matthias G. Kendlinger's piano concerto "Larissa" or the collaboration with the Styrian "Tonkünstlerbund" including the work on Zerline Erfurt's "Sonata quasi fantasia". Philipp Scheucher's musical flexibility, technical abilities, and his interaction with an audience all add to his promise as a leading artist of his generation.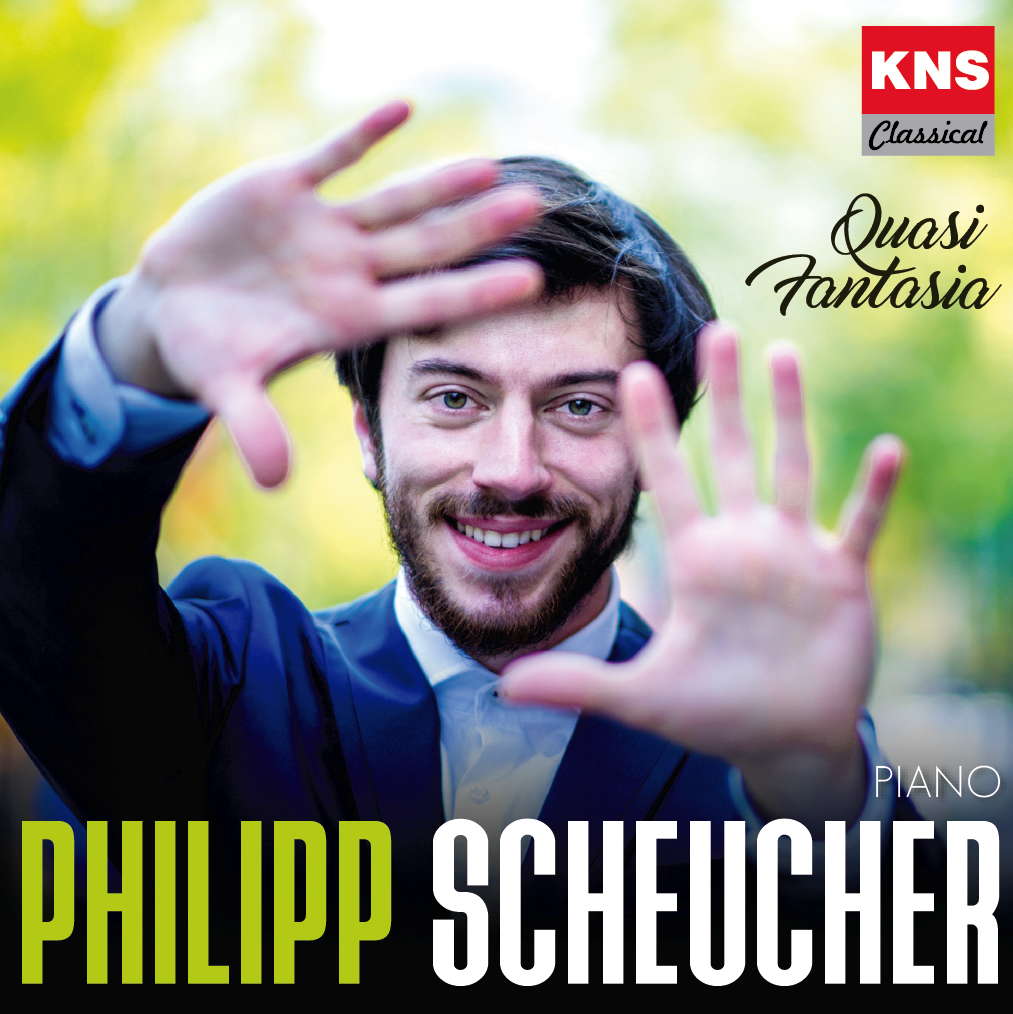 "QUASI FANTASIA"
Austria's young rising pianist Philipp Scheucher shares the music of his home country – both well-known AND rare treasures of classical music – and brings it to life on his solo debut album.
Together with sound engineer and Grammy Award-winner Georg Luksch, a surprisingly fresh recording comes to life thanks to his unique recording method called E.A.R. (Expanded Acoustic Recording process) and the delicate sound of the new Bösendorfer concert grand 280VC – Vienna Concert.
Equally unique is the repertoire selection: not only it tells a continuous story, – "quasi arisen from one's fantasy" – but also it celebrates two premieres with the sensational discovery of Mozart's "Alla Turca" sonata and the reconstruction of Zerline Erfurt's Sonata quasi Fantasia. Join me on a musical journey "QUASI FANTASIA"
For more infos please click here.