Secession
---
Bösendorfer Architecture Series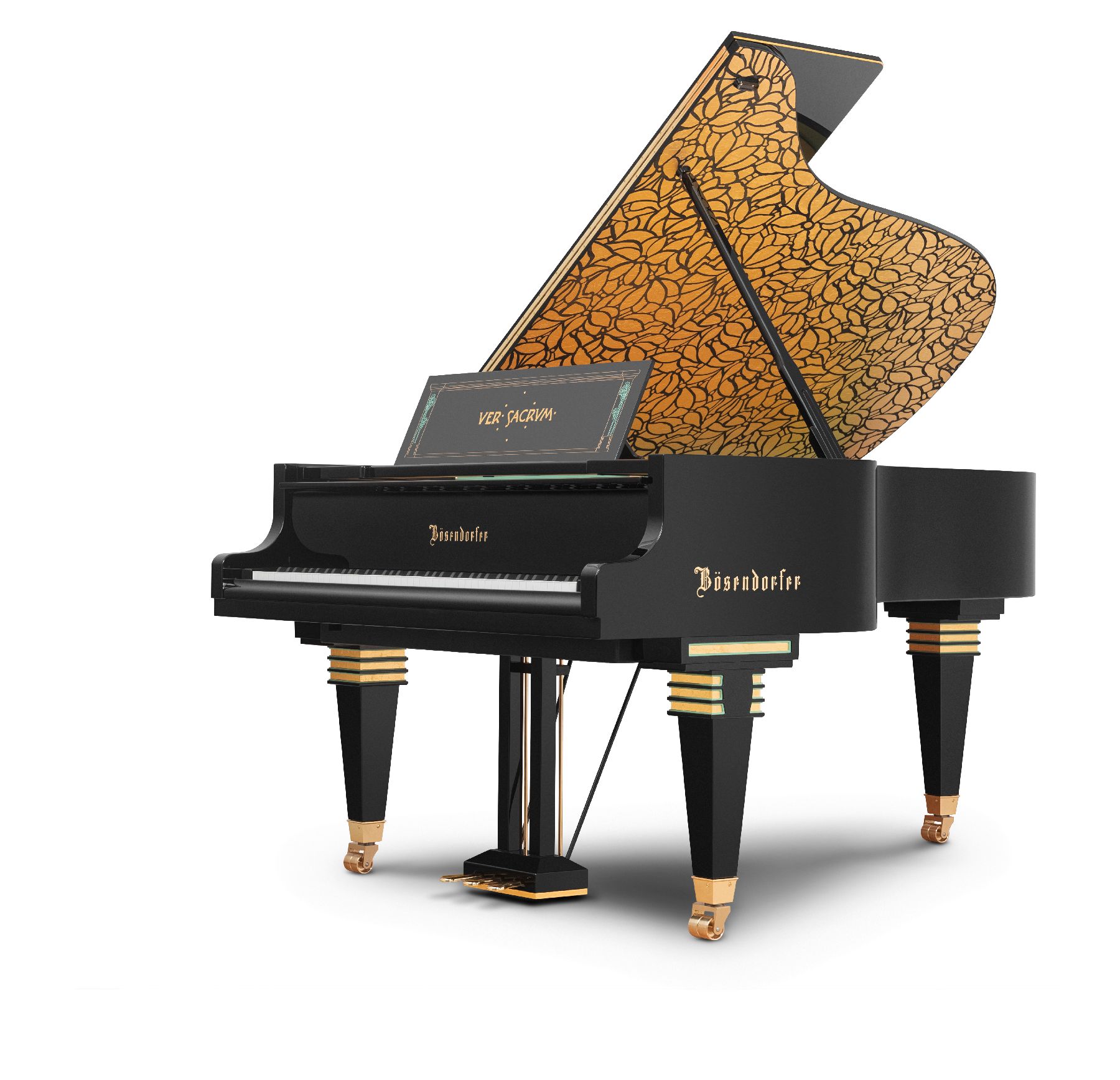 Unity in Diversity
---
In 1897 in Vienna, a group of Austrian artists split off from the traditional Vienna Künstlerhaus with the slogan "Ver Sacrum" (holy spring). "A fresh wind shall blow, which shall sweep away the backwardness of the Künstlerhaus." Led by Gustav Klimt, many artistic greats followed, among them Koloman Moser, Josef Hoffmann and Joseph Maria Olbrich. They shaped the Secession style, which is often also called Viennese Jugendstil. With this splitting off, the need for a building for the new artistic association emerged, where the artworks could be exhibited. Inspired by Otto Wagner and Gustav Klimt, Joseph Maria Olbrich drafted the Secession building, a "temple of art" and one of the key works of Viennese Jugendstil. Especially impressive is how the Secession movement realizes its motto Ver Sacrum with the cupola's leaf canopy. The building's towering symbol exhibits a diameter of 9 metres. Gossamer gold leaf, ingeniously applied to the green-coloured leaves, accounts for the overwhelming, luminous effect.


To every age its art, to every art its freedom.
Ludwig Havesi (1843 - 1910)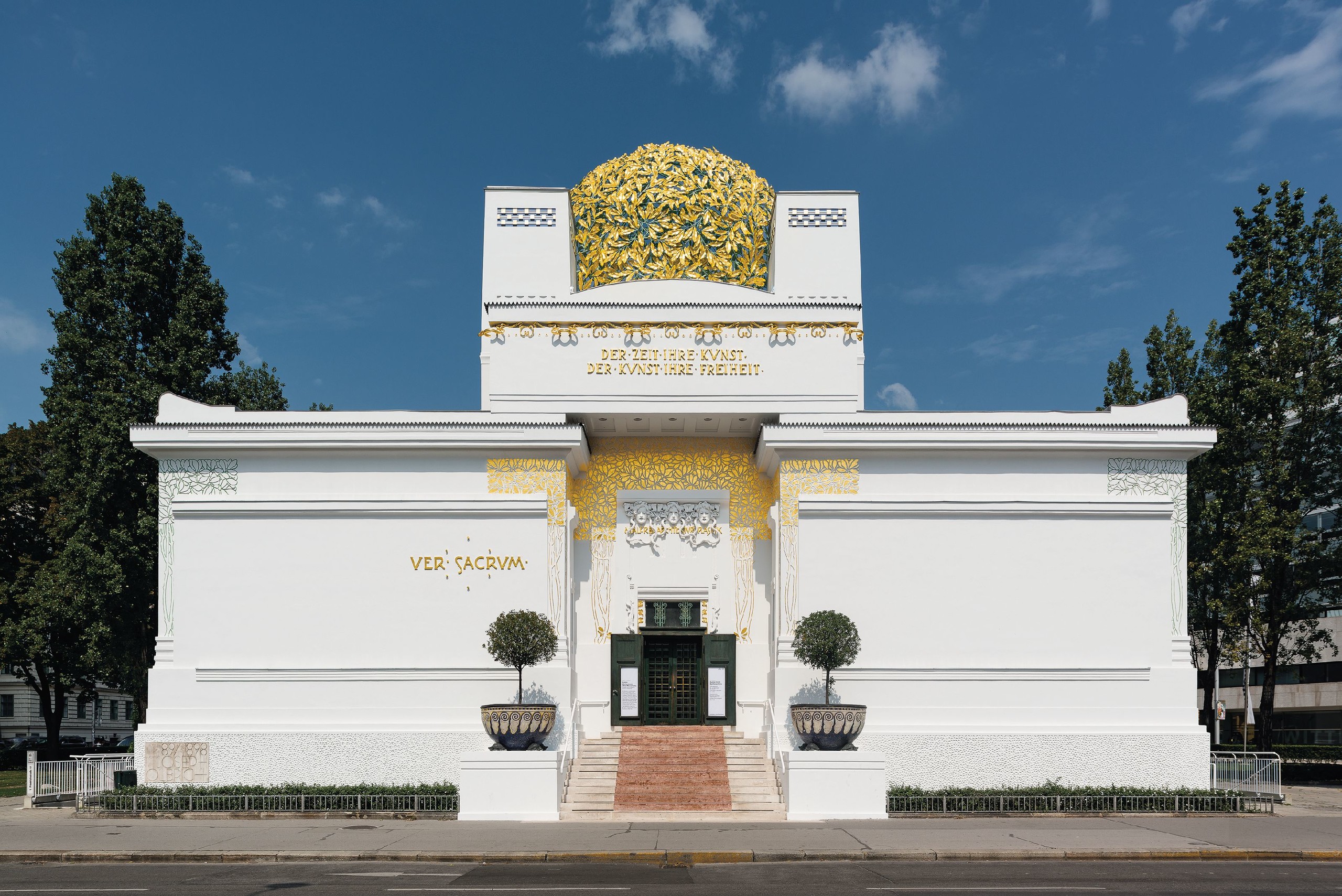 Secession 2018 (c) Jorit Aust
The design takes the towering symbol of the Secession, the laurel leaves, in ornamented form from the façade, and brings them in 23-carat gold on the classic black background of the inside of the lid to the radiance. The cast frame continues this shine with 23-carat gold plating. Both, the inside of the inner rim and the pinblock refer to the motto "Ver Sacrum" with the tender green of the laurel leaves from the dome. Letter by letter, this motto is engraved and 23-carat gilded in the music stand along with other elements of the main façade. Further elements from the secession building decorate the legs of the grand piano. Hand-gilded lines framing the lid edge and lyre box. The Secession Grand Piano 214VC Vienna Concert combines technology, design and handcraft into a total work of art. As a member of the Collector's Item the design is limited to 21 instruments and comes with an individually numbered plate. The Bösendorfer Secession Grand Piano exudes the creative power of the Secessionists: unity in diversity but also the revolutionary idea of Beethoven's 9th Symphony - a zeitgeist that will probably never lose its validity.

Art, music and craftmanship: a symbiosis of all levels of Austrian culture.
The Bösendorfer Collector's Item Secession – Unity in Diversity
The zeitgeist of the Secessionists and the Grand Piano as a Total Piece of Art
---
more
Product changes reserved. Photos of products, colours and veneer patterns shown serve as sample. The actual colour of the selected materials may differ.